Premium Human Hair Natural Hair Extensions for Women | ULZZANG BELLA
€84,95 EUR
Regular price
€122,95 EUR
Sale price
Unit price
per
30%
Sold out
You Save €207,00 EUR
Introducing the ULZZANG BELLA Premium Human Hair Natural Hair Extensions for Women! Elevate your hair game with these exquisite wire hair extensions that are designed to provide a seamless and natural look. Crafted from 100% human hair, these extensions are the epitome of luxury and style.

Experience the ultimate comfort and lightweight feel with our innovative wire hair extensions. Unlike traditional methods that involve tapes and glues, these extensions feature a transparent wire that effortlessly blends with your natural hair color. The weft's width is meticulously measured to fit a head circumference of 10.9 inches, ensuring a flawless fit every time.

Styling your hair has never been easier! Our wire hair extensions can be customized to suit your preferences for any occasion. Simply refer to our page description for easy-to-follow instructions on how to wear them. With the adjustable wire, you can effortlessly tighten or loosen the extensions to achieve the perfect fit. Shake your head with confidence, as these extensions stay securely in place.

We have taken hair extension technology to the next level with our upgraded 7 layered hairpiece. This design not only prevents tangling and shedding but also adds incredible volume to your hair. The lightweight and breathable lace hair net features a 90-degree curved design, ensuring maximum comfort without any irritation to your ears.

Experience stability and comfort like never before with our thicker and more elastic wire. Measuring 9.25 inches, it provides a secure hold without causing any pressure on your scalp. The detachable 4 clips offer additional stability, and if you prefer a clip-free look, simply remove them. We also provide 2 extra clips and a fish line for your convenience.

Achieve your desired length or volume effortlessly with our versatile hair extensions. One pack is perfect for adding length, while two packs create a voluminous look. Our professional design team stays up-to-date with the latest color trends, ensuring that you always have access to the most popular shades.

At ULZZANG BELLA, we are committed to providing the highest quality hair extensions. We prioritize strict quality control at every stage, from sourcing the finest raw materials to the production process.

With our quick and easy adjustment process, you can effortlessly customize your look. Whether you seek professional assistance or prefer a DIY approach, our wire hair extensions are designed to make your styling routine a breeze.

Choose from our range of captivating colors and indulge in the ultimate hair experience. ULZZANG BELLA promises to redefine your perception of hair extensions, offering unparalleled comfort, versatility, and satisfaction.

Discover the beauty of premium human hair extensions with ULZZANG BELLA. Your hair deserves nothing but the best.

【More Comfortable & Natural & Lighter, Human Hair - Can Be Styled】
Unlike traditional hair extensions, this new wire hair extensions is no tape no glue, with transparent wire, can blend perfectly with your hair color. And weft's width is made according to measure head circumference which is 10.9 inch. 100% human hair, you can style the hair according to your preference for many different occasions.

【Only 5 Minutes to Put or Take out】
Wire hair extensions is the easiest and quickest tool for adding volume and length. Anyone can do it. You can refer to our page description for wearing. Adjust size by tightening or loosening the standby wire. Hair doesn't move when you shake your head, which means you're wearing it correctly.

【Upgraded 7 Layered Hairpiece & 90 Degree Lace Corner Design - No Shedding】
Our hair extensions has 7 layers hair weft, not easy to knot and fall off. More layered hair add the hair volume. Lighter and thinner lace hair net is more breathable and comfortable. The lace net is 90-degree curved design to prevent your ears from being rubbed by the weft.

【Double Fixed with Thicker Elastic Wire & 4 Clips - More Stable & No Pressure】
Upgraded wire which is 9.25 inch is thicker and more elastic, not easy to break and not cause any pressure on the scalp. Detachable 4 clips are more stable. If you don't need clips, just take out them. We offer extra 2 clips and a fish lines for replacement.

【Best Ratio of Length to Weight】
1 pack is for adding length, 2 packs for adding volume. 

Material:
100% Human Hair, No Other Mix

Length & Weight:
- 12 inches = 30cm, 70g/set
- 14 inches = 35cm, 75g/set
- 16 inches = 40cm, 95g/set
- 18 inches = 45cm, 95g/set
- 20 inches = 50cm, 110g/set
FAQ
Q: Is it easy to use? Is it suitable for daily wear?
A: There is no glue for the fishing line extension, which does not make the scalp and hair to injure, and our fishing line extension has 4 clips and elastic transparent line, which is very stable and comfortable. It is easy to wear, anyone can easily wear and take it off. It is very suitable for daily and special occasions. It quickly increases the volume and length, bringing confidence and happiness.

Q: How to adjust to the right size?
A: We have a 9.25 inch wire on our hair extensions. You could easily get the right size by adjusting the clamping position of the fishline hook. In addition, we also provide three replacement fishing lines free of charge. The three elastic fishing line are: S: 7.28 inch, M: 8.07 inch, L: 10.03 inch long. Elastic fishing line is very comfortable to wear, you can choose the right length for your needs. In addition, our head circumference is 10.9 inches, which is ergonomic and more comfortable to wear.

Q: How to avoid hair tangle?
A: Because of dryness, oil, dirt build-up, salt, chlorine, the hair will tangle. Wrong combing method and high temperature iron on the hair also easily cause the hair tangle. We suggest that wash your hair 1-2 times per week, use wide tooth comb on the hair to comb the ends of the hair gently from the bottom, then from the middle, and finally from the root to the ends of the hair smoothly. or consult your stylist for more help, regularly trim the bottom of the hair and maintain the hair with hair oil.

Q: How many piece do I need?
A: If you have thick hair, we recommend 1-2 packs to increase weight and 2-3 packs to increase length. If you have thin hair, we recommend 2-3 packs to increase weight and 1-2 packs to increase length. If you want to add extra length and volume, it is recommended that you can choose 2-3 sets. It can be braided, straight or curled into a gorgeous hairstyle.

Q: Does it blend with my hair?
A: Our hair is real human hair, looks like your own hair. Layered color matching technology, one hair extension has 3 color effects, which is more natural and can be perfectly blend with your own hair, bringing a charming visual effect.

View full details
, format: 'pjpg'
Hottest Products
ULZZANG BELLA mixes comfort with style, classic with new-age, basic with bold, offering the most sought-after trends in the beauty and fashion world.
For you that wish to become a trendsetter, not just a follower, and create a stylish wardrobe that attracts all compliments, ULZZANG BELLA is the place to be! We host a carefully curated selection of items that every fashionista and beauty guru embraces with open arms, available at most competitive prices.
Browse our selection to achieve the Korean glass-like skin and get inspired to create outfits even Miranda Priestly would envy!
Free Express Shipping
Your latest fashion pieces and beauty tools delivered right to your doorstep within just a few days!
We understand that you can't wait to wear your next head-turning fashion additions and make K-drama worthy beauty statements wherever you go. That is why we offer FREE express courier shipping to help you get your trendy goods as soon as possible using FedEx, UPS, and DHL Express.
Depending on where you live, it will take anywhere from 3-15 business days on average for your package to arrive. We also provide tracking information, so that you can monitor your order and enjoy a smooth shopping experience all the way through delivery.
100% Secure Payment
Synonymous with trust, ease of use, and a strong sense of security, ULZZANG BELLA makes everything possible to protect and facilitate your online payments.
Powered by Shopify's PCI compliant technology, we provide 100% secure online payments while keeping your personal information safe from unwanted looks. We are also fully certified by TrustedSite for your piece of mind.
ULZZANG BELLA is the ultimate shopping destination, a fashion heaven on earth made to help you elevate your style. Shop with us to celebrate fashion, embrace elegance, and be a leader in showcasing the newest fashion and beauty trends without stressing over your payments.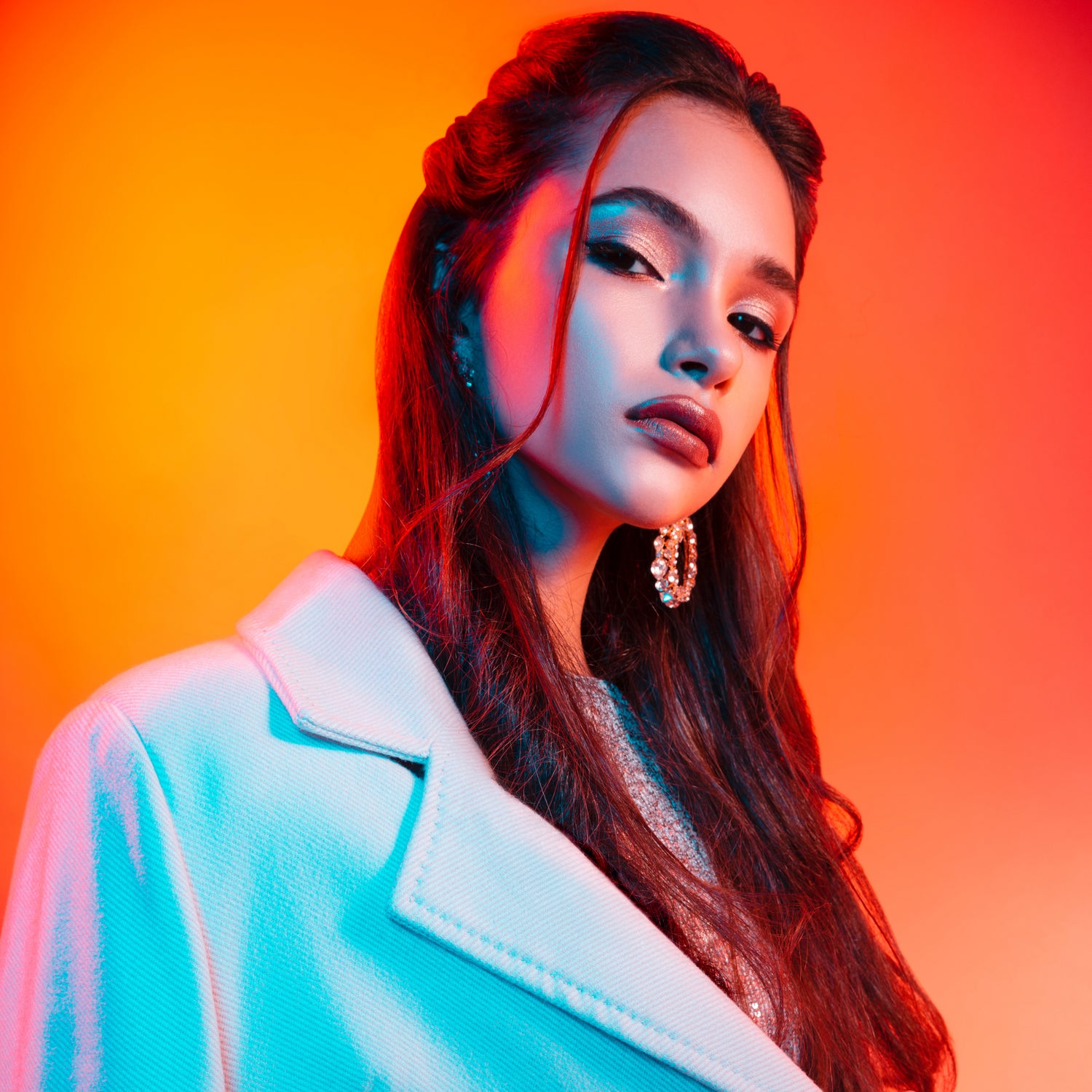 100% Customer Satisfaction
We at ULZZANG BELLA wish to ensure your ultimate satisfaction or your money back, providing a 14-day return policy for all our products except for swimwear and lingerie. All returned items must be unworn and unwashed, have their original tags attached, and show no signs of damage. 
It will take 7-10 business days to process your return and we will send you a confirmation email. Once a refund is processed, a credit will automatically be applied to your credit card or original method of payment.
If you have any questions, please contact us HERE and we will take care of you.