Elegant Pearl Embellished French Retro Straw Hat for Women | ULZZANG BELLA
$78.00 AUD
Regular price
$108.00 AUD
Sale price
Unit price
per
27%
Sold out
You Save $30.00 AUD
Indulge in the allure of timeless elegance with our Elegant Pearl Embellished French Retro Straw Hat for Women. This exquisite accessory is a true embodiment of sophistication and femininity, taking inspiration from the romantic charm of the French countryside.

Crafted from high-quality straw, this hat exudes a sense of natural beauty and rustic allure. Its wide brim not only adds a touch of drama but also provides ample shade, making it the perfect companion for sunny beach days or leisurely strolls through picturesque gardens. Whether you're lounging by the seaside or exploring a quaint village, this hat effortlessly combines style and functionality.

But what truly sets this hat apart is its enchanting pearl embellishments. Delicately handcrafted, these pearls adorn the hat with a touch of opulence and grace. Each pearl is carefully placed to create a whimsical floral pattern, reminiscent of blossoming flowers in a sun-kissed meadow. The combination of the straw material and the pearl embellishments creates a harmonious blend of rustic charm and refined elegance, making this hat a true statement piece.

Designed with the modern woman in mind, this French retro straw hat is a versatile accessory that can be effortlessly paired with any outfit. Whether you're wearing a flowing sundress or a chic swimsuit, this hat adds a touch of romance and sophistication to your ensemble. Its timeless design transcends seasonal trends, allowing you to enjoy its beauty for years to come.

Embrace the spirit of the French countryside and channel your inner romantic with our Elegant Pearl Embellished French Retro Straw Hat for Women. Elevate your style and let your beauty shine under the warm sun, all while exuding an air of effortless elegance. So go ahead, adorn yourself with this captivating hat and let your inner belle blossom.
法式复古优雅草帽赫本珍珠花朵渔夫帽大檐海边沙滩帽遮阳防晒帽女
View full details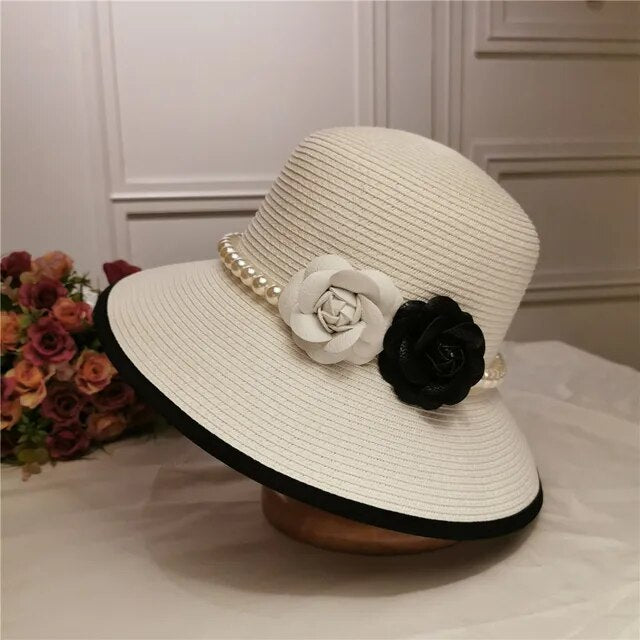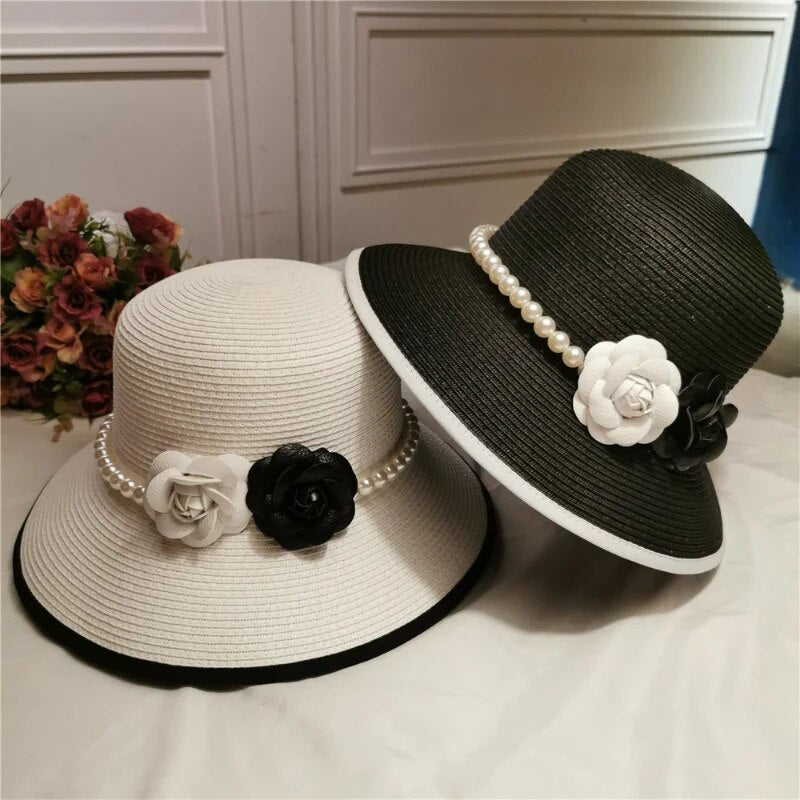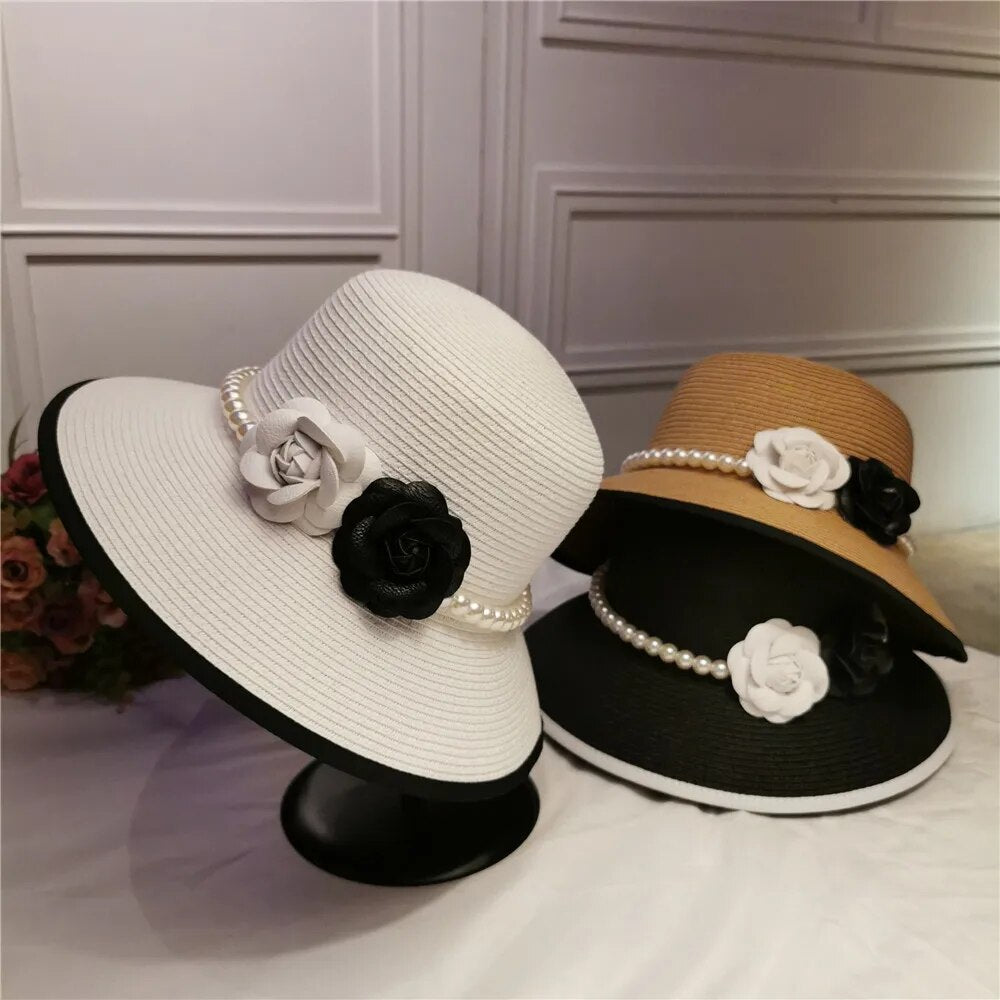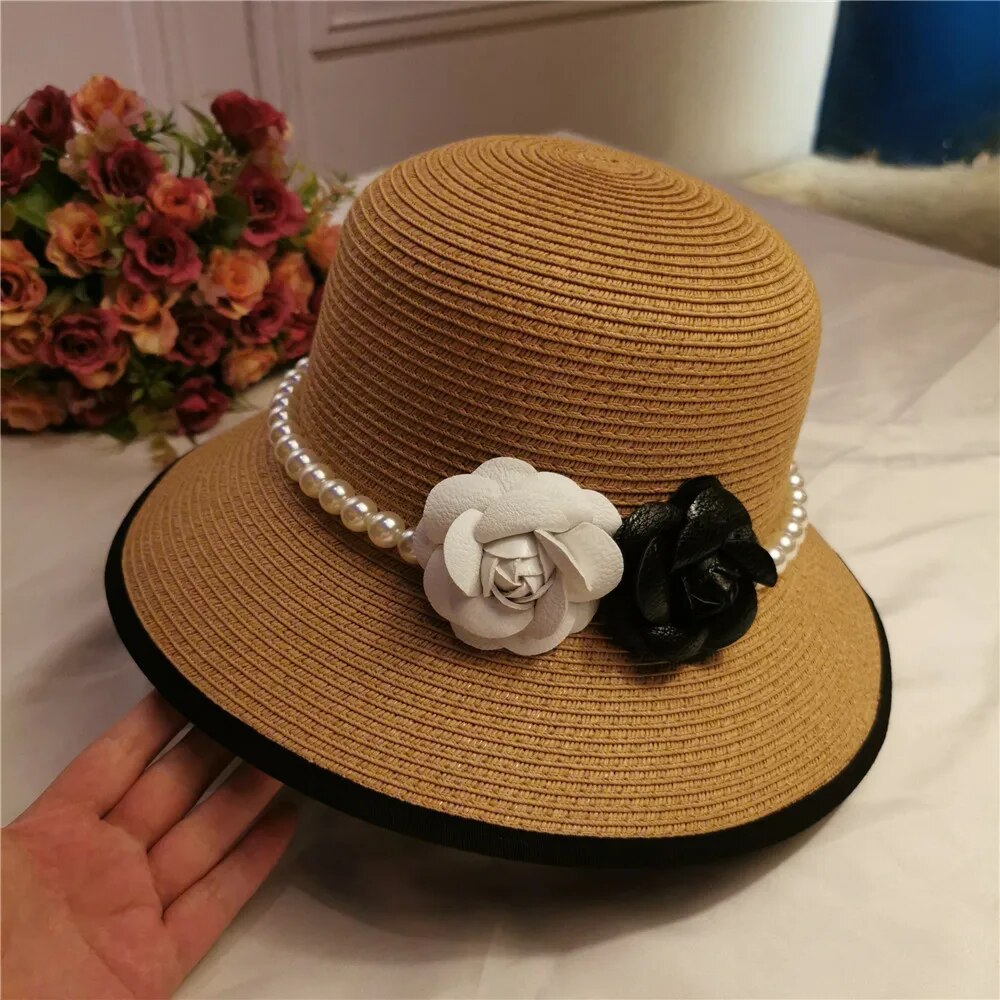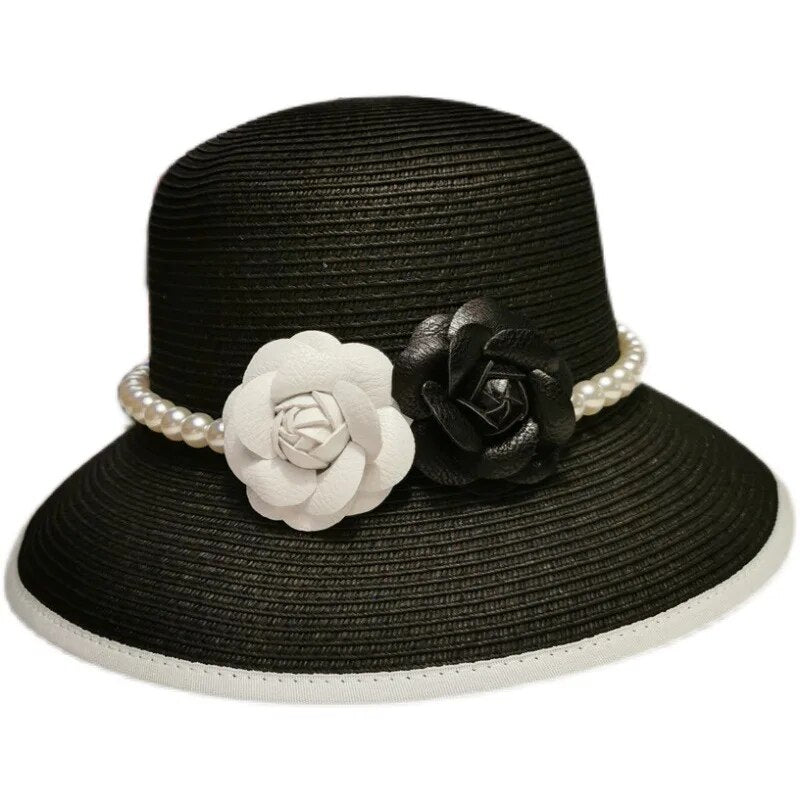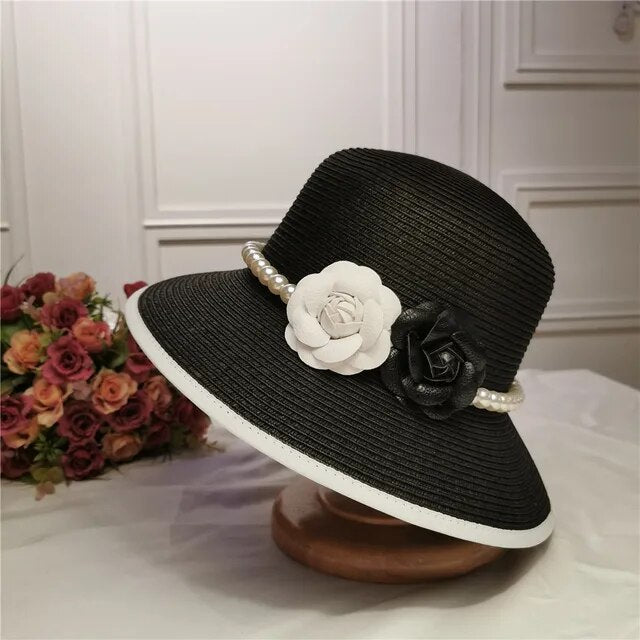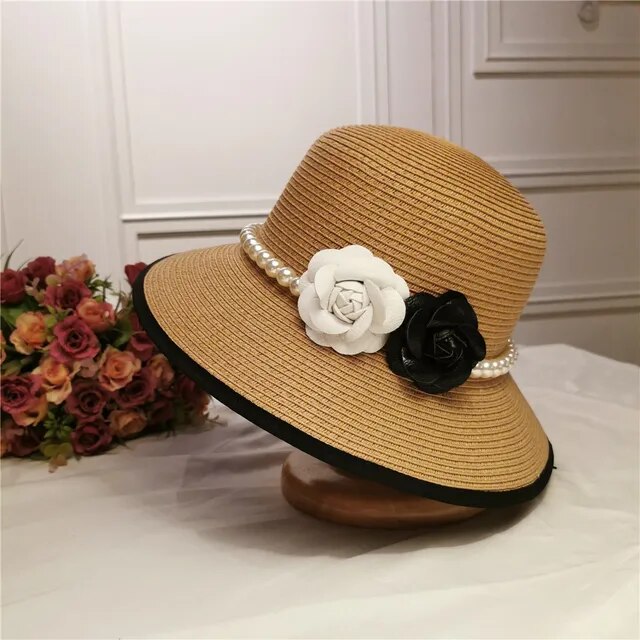 , format: 'pjpg'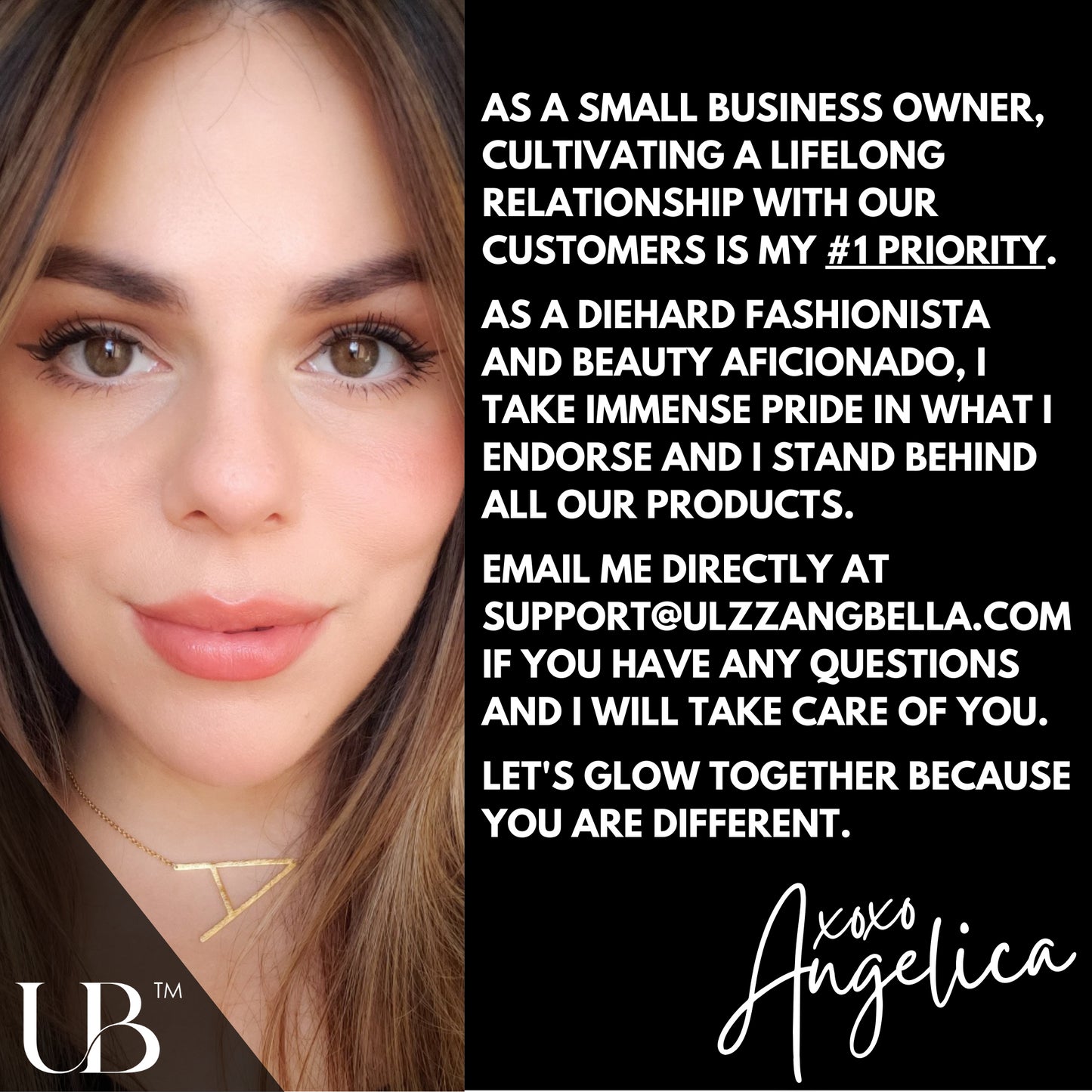 Hottest Products
ULZZANG BELLA mixes comfort with style, classic with new-age, basic with bold, offering the most sought-after trends in the beauty and fashion world.
For you that wish to become a trendsetter, not just a follower, and create a stylish wardrobe that attracts all compliments, ULZZANG BELLA is the place to be! We host a carefully curated selection of items that every fashionista and beauty guru embraces with open arms, available at most competitive prices.
Browse our selection to achieve the Korean glass-like skin and get inspired to create outfits even Miranda Priestly would envy!
Free Express Shipping
Your latest fashion pieces and beauty tools delivered right to your doorstep within just a few days!
We understand that you can't wait to wear your next head-turning fashion additions and make K-drama worthy beauty statements wherever you go. That is why we offer FREE express courier shipping to help you get your trendy goods as soon as possible using FedEx, UPS, and DHL Express.
Depending on where you live, it will take anywhere from 3-15 business days on average for your package to arrive. We also provide tracking information, so that you can monitor your order and enjoy a smooth shopping experience all the way through delivery.
100% Secure Payment
Synonymous with trust, ease of use, and a strong sense of security, ULZZANG BELLA makes everything possible to protect and facilitate your online payments.
Powered by Shopify's PCI compliant technology, we provide 100% secure online payments while keeping your personal information safe from unwanted looks. We are also fully certified by TrustedSite for your piece of mind.
ULZZANG BELLA is the ultimate shopping destination, a fashion heaven on earth made to help you elevate your style. Shop with us to celebrate fashion, embrace elegance, and be a leader in showcasing the newest fashion and beauty trends without stressing over your payments.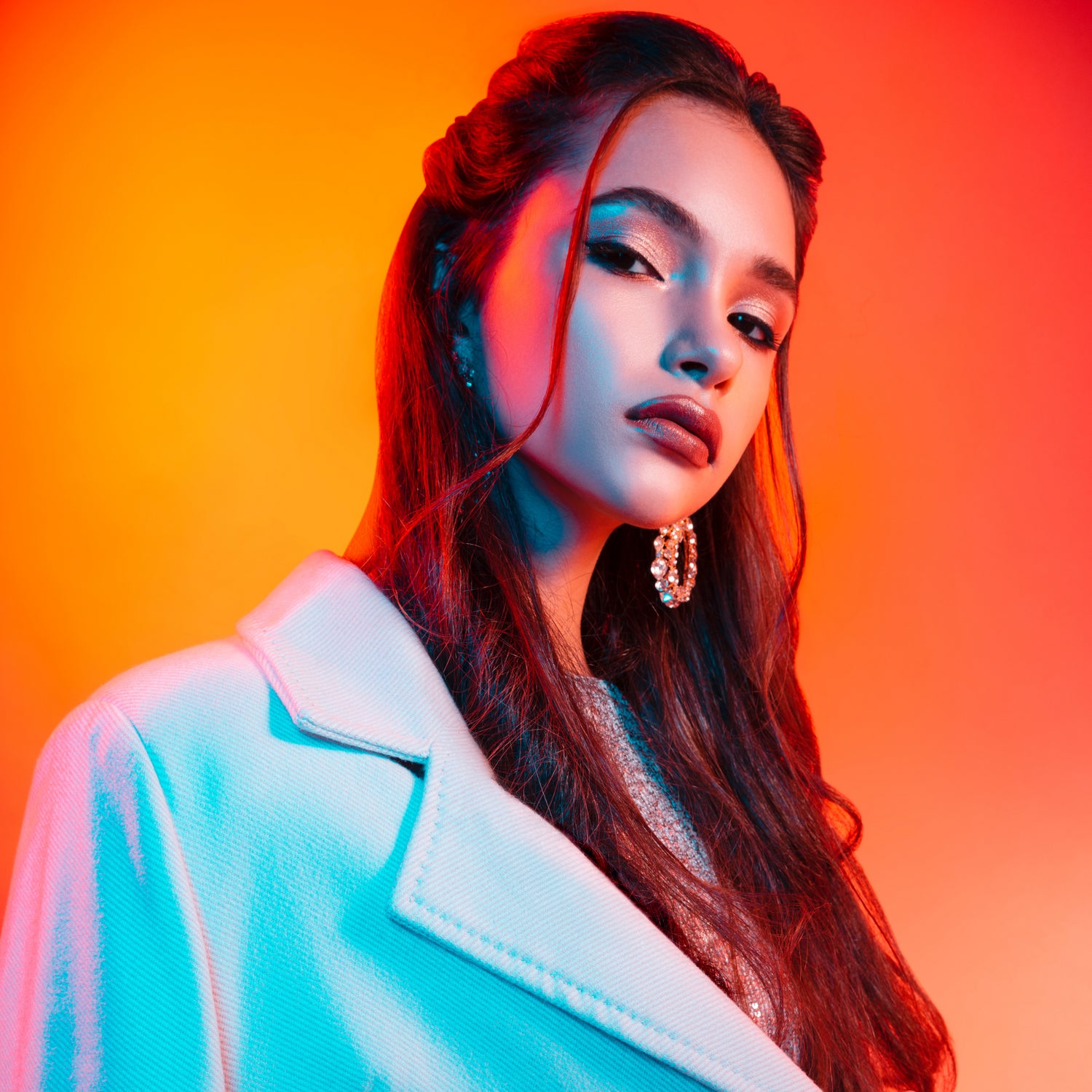 100% Customer Satisfaction
We at ULZZANG BELLA wish to ensure your ultimate satisfaction or your money back, providing a 14-day return policy for all our products except for swimwear and lingerie. All returned items must be unworn and unwashed, have their original tags attached, and show no signs of damage. 
It will take 7-10 business days to process your return and we will send you a confirmation email. Once a refund is processed, a credit will automatically be applied to your credit card or original method of payment.
If you have any questions, please contact us HERE and we will take care of you.